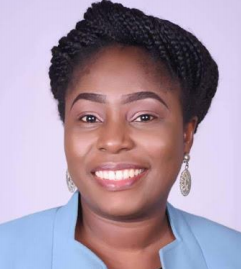 Mrs. Temitope Akin-Fadeyi is the Head, Financial Inclusion Secretariat at the Central Bank of Nigeria (CBN). She also serves as the Secretary to the National Financial Inclusion Governing Committees and Coordinator; Financial Inclusion Working Groups focused on Products, Channels, Financial Literacy and Special Interventions for priority segments (Women, Youth and People with disabilities).
Prior to joining the CBN; Temitope was a Management Board member and Head of Banking Services of FINCA International; a global microfinance organization, where she pioneered the Banking Services Department in Uganda and mentored Subsidiary Heads.
She has over 18 years work experience spanning across Strategy, Operations, Digital Financial Services, Microfinance, Retail/Consumer Banking, Product Development/Sales, Project Management and International Money transfers. She is an Alumnus of the Harvard Business School Executive Education on Strategic Leadership in Inclusive Finance and a Fellow of the Fletcher Leadership Program for financial Inclusion.
Mrs. Akin-Fadeyi's passion lies in creating sustainable value through product, process and policy innovations. Since assuming office as the Head, Financial Inclusion Secretariat, she has played key roles in advancing financial services to previously excluded population across Nigeria. She is a strong advocate for the elimination of barriers that hinders the economic citizenship of all Nigerians.
Mrs. Temitope Akin-Fadeyi. Head, Financial Inclusion Secretariat - Central Bank of Nigeria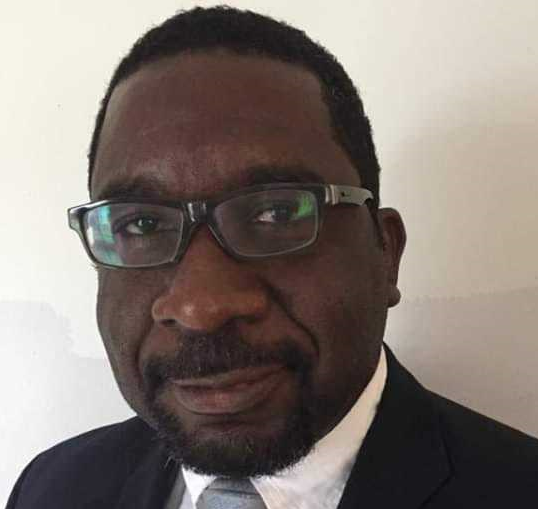 Mr. Segun Akerele is the current Chair, Board of Directors of Enhancing Financial Innovation and Access (EFInA).
Segun is also the founder and managing partner of Segun Akerele Legal Practitioners, a full service law firm. He was admitted to the Nigerian Bar in 1995 after studying law at the University of Hull, where he obtained a LLB Hons degree. His early practice years were spent at the law firm of Chief Rotimi Williams Chambers where he practiced for over 10 years.
Segun retains an interest in public service with specific objects of bringing about positive financial change in the lives of ordinary Nigerians.
Mr Segun Akinrele. Chair, Board of Directors of Enhancing Financial Innovation and Access (EFInA).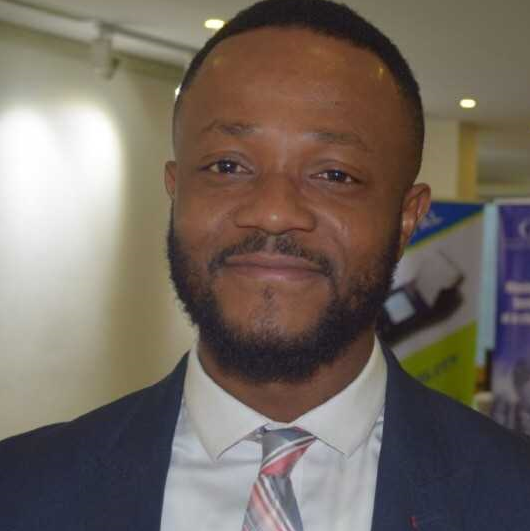 Chidi Asiegbu is the Business Head, Strategic Partnerships and Projects at PagaTech Ltd. Chidi is a highly innovative and versatile Sales and Business development professional
He is a graduate of University of Nigeria Nsukka with a B.Sc. (Hons) from Faculty of Environmental sciences.
Chidi started off his careers slightly over a decade ago and had worked with different multinational companies from Banking, Telecommunications, Ecommerce and Fintech. Over the years, he has served in several progressive roles in both the SME, Retail and Corporate space.
Mr. Chidi Asiegbu. Business Head, Strategic Partnerships and Projects at PagaTech Ltd.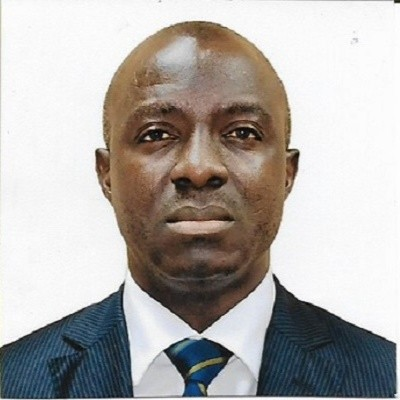 Niyi Ajao is the Acting CEO and Executive Director (Business Development) at the Nigeria Inter-Bank Settlement System Plc (NIBSS). He served as Executive Director (Technology & Operations) for 4 years prior to this. He joined NIBSS as Deputy General Manager (Operations) in 2001 following 10 years in ICT roles in commercial banking in Nigeria where he left as AGM and Head, IT.
He frequently attends local and off-shore strategy and leadership development executive trainings. He has interests in Digital Financial Services (DFS) and loves reading, adventure travels, and astronomy.
Mr. Niyi Ajao. Executive Director, Nigeria Inter-Bank Settlement System Plc (NIBSS).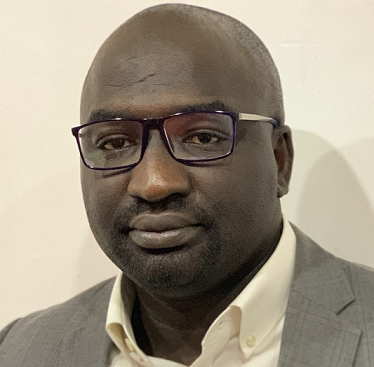 Tope is a well-rounded IT and Business professional. His over 15 years of quality work experience cuts across financial services, telecoms, oil and gas and manufacturing.
Mr. Ajao is passionate about solving real life problems as such he is drawn to small businesses and tech startups both as an investor and adviser. He's one of the Co-founders of LeadPath Nigeria ‐ a seed fund which through partnerships, unconventional thinking and a commitment to excellence, work with enduring companies founded on bold ideas.
Tope holds a Bachelor of Technology (B.Tech) degree in Electronic/ Electrical Engineering from Ladoke Akintola University of Technology, Ogbomoso. He is an alumnus of the prestigious Lagos Business School (LBS) having successfully completed the revered Advanced Management Program (AMP).
Mr. Tope Ajao . Chief Delivery Officer, Blue Chip Technology.
F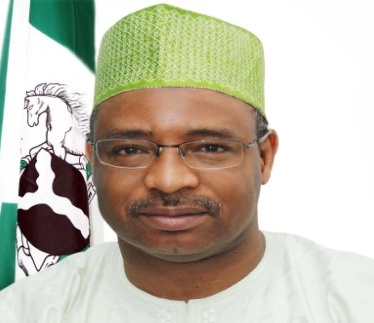 Engr. Aliyu Abubakar Aziz has over 30 years of post qualification experience in engineering, Information Technology, and management spanning both public and private sectors. He is currently the Director General/CEO of the National Identity Management Commission (NIMC), prior to which he served as the Director of Information Technology/National Identity Database department in NIMC.
Engr Aziz graduated from Ahmadu Bello University with B.Eng. in Civil Engineering and subsequently obtained M.Sc in Structural Engineering at the same University Engr. He is an alumnus of Harvard, Stanford, IMD, and Lagos Business School where he has obtained numerous specialized certifications.
Engr. Aziz started his career as a Graduate Assistant in the Civil Engineering department of Ahmadu Bello University. He went on to hold key leadership roles in private firms such as Afri-Projects Consortium, Integrated Engineering Associates, and Mai & Associates, where he pioneered and supervised the delivery of successful Management Information Systems and customized engineering software projects.
Engr. Aziz served as Deputy Director, Information Technology at Bureau of Public Enterprises(BPE), which successfully restructured and executed the Nigerian Government's privatization policy. Here, he had oversight of the agency's IT strategy, frameworks and implementation. During his time as Information Technology Adviser to the FCT Minister, Engr. Aziz provided visionary leadership in identifying and promoting successful and award-winning e-government initiatives He also served as Technical Chairman on the Presidential Committee on Harmonisation of ICT which resulted in the formation of Galaxy Backbone, a government agency that establishes and maintains a unified IT infrastructure for Ministries, Departments and Agencies of Federal Government.
Engr. Aziz was also a Director in the office of the Secretary to the Government of the Federation (SGF) where he served in the Presidential Implementation Committee, charged with implementing Government Decisions on Consumer Credit System, National Outsourcing Initiative and Harmonization of Identification Schemes in Nigeria. The committee oversaw the setting up of the National Identity Management Commission in 2007, of which he later became a pioneer staff. Engr. Aziz is a fellow of the Nigeria Institution of Structural Engineers (NIStructE) where he is the current National Vice President and also holds memberships in several professional bodies including Nigerian Society of Engineers (NSE), American Society of Mechanical Engineers (ASME), Computer Association of Nigeria (CAON) and the Internet Society (ISOC). Engr Aziz is widely travelled, and an avid reader of books. He is also a strong believer in continuous education and constant pursuit of knowledge. He is a devout muslim who is married with children. In his spare time, he is a technology enthusiast who keeps up with coding practice and online trainings related to Information Technology and engineering.
Engr. Aliyu Abubakar Aziz. Director General/CEO, National Identity Management Commission, Nigeria.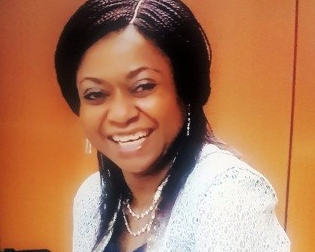 Agnes is the Director of Other Financial Institutions Supervision, Central Bank of Nigeria where she oversees financial institutions that intermediate in the middle and lower tiers of the economy.
She was until December 2016, the Director of Banking Supervision, a position she held for 5 years. During her tenor as Director Banking Supervision, the industry witnessed tremendous progress toward best practice risk management and corporate governance as she oversaw the seamless introduction of the BASEL II/III Capital Accord and the International Financial Reporting Standards (IFRS) into the industry. The industry witnessed relative stability and growth as she oversaw the banking reforms that took effect in 2012.
She obtained a degree in Economics from the University of Lagos in 1983, and joined the Central Bank of Nigeria in 1990. She also holds a first Class degree in Applied Accounting (Oxford Brookes University, United Kingdom); a Master's degree with distinction in Advanced Information Technology (London South Bank University, United Kingdom) and a Master's degree in Business Administration (University of Lagos).
She is a Fellow of both the Association of Chartered Certified Accountants (ACCA) as well as the Institute of Chartered Accountants of Nigeria (ICAN). She is also an Associate member of the Chartered Institute of Stockbrokers. She is a Certified Information Systems Auditor and also a Certified Information Security Manager. She was the first female president of Information Systems Audit and Control Association (ISACA) in Nigeria. She is a member of the Board of Trustees of the Risk Managers Association of Nigeria (RIMAN) and a member of the Global Association of Risk Professionals (GARP).
She is happily married to Squadron Leader (Rtd) Abiodun Martins and blessed with children.
Mrs Agnes Olatokunbo Martins. Director, Other Financial Institutions Supervision, Central Bank of Nigeria.